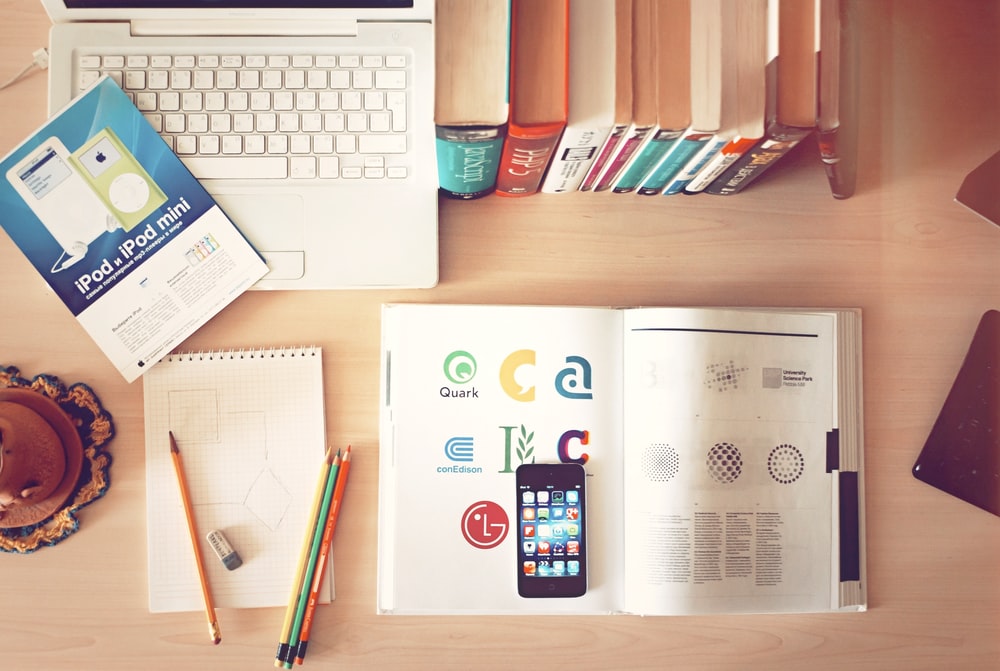 Knowledge: The Best Currency Today
[gamipress_social_share title="Share to win Knowledge Points!" twitter="yes" twitter_pattern="{title} on {site_title}" twitter_count_box="vertical" twitter_button_size="medium" facebook="yes" facebook_action="share" facebook_button_layout="button" facebook_button_size="small" linkedin="yes" linkedin_counter="none"]
Today, a person's worth is not determined by whether they have been born with a silver spoon in their mouth. What matters now is whether they are born in an information-rich culture or not.
We have all heard the phrase "scientia potentia est," translated from Latin as "knowledge is power" and hence, knowledge is the most valuable thing in the world. Everything else in our lives, including money, health, love, all come and go. But nobody can take your knowledge away from you.
Knowledge-Driven by the Internet
The internet is perhaps the single most important invention that has empowered people at an individual level by offering them access to limitless and free knowledge. With the help of internet connectivity and mobile devices, societies have created billions of new customers and have defied oppressive governments. The economic impact of these technologies was an estimated $2.1 trillion in the United States alone and is expected to be between $10 trillion and $20 trillion by 2025.
If you want to figure out how knowledge is the best currency today, take a look at Jeff Bezos whose net worth equals almost $200 billion, which is higher than the GDP of several countries in the world, thanks to his marketplace Amazon that connects billions of people through the use of advanced knowledge management techniques.
Knowledge Drives Employment Rates
As of June 2019, there were almost 7.5 million job openings in the United States and 5.8 million unemployed people. These numbers show that there are more than enough jobs to employ all the people; however, the problem is that most of these jobs require advanced qualifications.
Employers across all industries have complained of a sheer lack of knowledgeable and skilled workers. At the same time, millions of Americans remain unemployed and are searching for work. It is expected that the AI and the Automation industry will further create a lack of jobs among the low skilled workers, including those in the fast food and retail industry, while more challenging job opportunities will be created on the higher end of the spectrum.
So how can people make sure they do not end up at the bottom-paying rung of the ladder?
By gaining more knowledge, of course. Getting more knowledge is the best financial investment that anyone can make. In fact, the most successful people in the world, including the likes of Bill Gates and Warren Buffet, are continuously in search of more and more knowledge and follow the 5-hour rule, meaning spending at least 5 hours a day doing something that will help you learn a new skill.
A Paradigm Shift In Modes of Gaining Knowledge
Just a few decades ago, the primary mode of knowledge was gained through traditional classroom learning. Today, however, large numbers of Millennials and Generation Z cohorts are shirking traditional schooling because of its failure to adopt modern methods of gaining knowledge or even to improve students' careers. Add this to the prospect of accumulating huge student loan debt and it is easy to see why traditional formal methods of education has lost its appeal towards the newer generations.
Research shows that Generation Z particularly likes to gain useful knowledge through online means by enrolling in online courses, watching videos and webinars of knowledgeable material and even reading textbooks on their tablets and laptops.
Generation Z learns what they want, when they want, in ways they want, including micro-learning sessions like video series, quizzes and trivia, and games. They flock towards open universities and other forms of online learning to get the knowledge they want. They particularly like modules that deal with specific learning rather than generalized knowledge, and use it to make a profit as they build entrepreneurial careers.
Although knowledge can be found everywhere, refined and specialized knowledge has much more value. People are now ready to take advantage of these paradigm shifts that are transforming knowledge into a commodity or a currency.
Can Knowledge Really be Classified as Currency?
A lot of people wonder whether the supply of knowledge is limited enough for it to be deemed a currency. Although it is true that most information is created en masse, highly relevant, easily accessed, and immaculately curated knowledge is much scarcer.
People who share this type of knowledge are becoming very valuable in today's knowledge-tech economy and we are seeing more and more every day that Generation Z is embracing the knowledge-as-currency model and fast becoming young entrepreneurs and inventors.
Knowledge Is Free and Liberating
What makes knowledge different from the traditional currency is that is free. All you need to know is where to get the right knowledge. Today, you can find pretty much everything on the internet. Additionally, local libraries offer a wealth of information that is not taught in schools.
Even if you are paying someone else to teach you, it only depends on you whether you want to learn it or not. Ultimately, the time and attention you pay is the price of knowledge, but often you don't have to pay it in money.
Additionally, knowledge is a currency that cannot be stolen from you. In fact, it is the only currency in the world that grows when it is shared. Even if your house burns down and all your money sinks into the sea, you will still be armed with the knowledge that you learned and it is that knowledge which will once again make you succeed. In fact, you will actually have accumulated even more knowledge if you are hit with a worst-case scenario like this as well as wisdom.
Knowledge gives you the ability to survive and thrive and without knowledge, you cannot ever have power. It helps you make better choices, which ultimately translates into all kinds of profits — financial and otherwise.
Knowledge — The Currency of Today
When you take a look at all the current trends of how we learn and use that knowledge, we can see how valuable knowledge is. The way knowledge is shared, leveraged, and consumed in the modern world shows it is indeed the currency of today.
Monetize on your Knowledge with us!
If you would like to learn how to monetize on your knowledge – we are happy to welcome you on board at our multiplayer gamification platform https://multiplayerteamtraining.com. We are having content creators or resellers opportunities for you. Contact us at info@pixelhunters.com if interested.