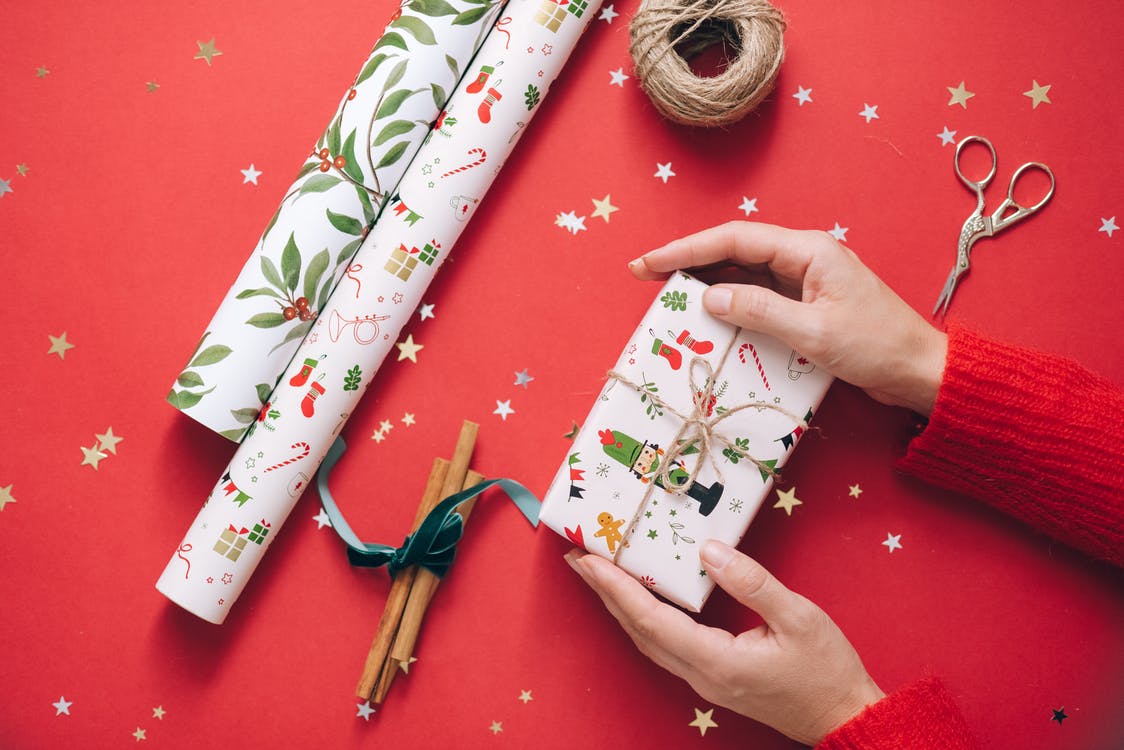 Christmas Team-Building Activities With A Multiplayer Team Training Platform
[gamipress_social_share title="Share to win Knowledge Points!" twitter="yes" twitter_pattern="{title} on {site_title}" twitter_count_box="vertical" twitter_button_size="medium" facebook="yes" facebook_action="share" facebook_button_layout="button" facebook_button_size="small" linkedin="yes" linkedin_counter="none"]
Christmas is a time for celebration. It's that time of the year when family and friends come together, whether it's at a dinner table laden with food, surrounding a fireplace while drinking eggnog or virtually from their computers. As long as the warmth and love is there, the distance does not and should not matter.
Christmas is also a perfect time for expanding the boundaries of our social circles and creating new bonds. That might include inviting your neighbours for Christmas dinner, or conducting fun, team-building Christmas activities with your colleagues.
Whether you are working or not, Christmas team-building activities designed specifically for a multiplayer team training platform can be a great way to liven up Christmas. It can be a thoughtful corporate gift that can be enjoyed by a company's employees as well as their families, especially now when a lot of people are likely to be celebrating a "virtual Christmas" because of COVID.
A Fun Virtual Christmas For Your Employees And Their Families
The remote working situation has been challenging for the functionality and efficiency of most businesses. Remote working for a long time and with limited communication can erode away the team spirit that you've worked so hard to instil in your employees.
What better occasion to rekindle that spirit with the fast-approaching holidays? Why not give your employees gifts that work on so many levels this Christmas?  They would love to reconnect with their colleagues in a fun way, i.e., playing classic and nostalgic games on a multiplayer team training platform. And since Multiplayer Team Training is offering a week-long free extension of the games to your employees' families, it can be a company-organized virtual Christmas party where your employees come together and connect with each other.
A virtual Christmas party can be bland for employees on their own, and they are most likely to love the idea of seeing some friendly faces and engaging in Christmas-themed team-building activities. Employees with families might enjoy sharing the fun side of corporate life with their families. The kids would also love the logic and puzzle games and Christmas-themed quizzes available.
Employee Engagement
Training, seminars, and drab conference calls (even when they are intended to be just a virtual hangout for team members) won't fly well for your employee engagement initiatives. They might see them as your attempts to hijack your Christmas for work. But our multiplayer team training platform comes across anything but work, and ironically, it can be the most effective way to get your point across.
This ideology of blending pieces of training and boring sessions into fun activities isn't subdued in our Christmas-themed games. Though we have our own comprehensive selection for games of logic and quizzes (both festive and educational), you can provide us with the material for the multiplayer team-building activities. It might be more prudent to do so, especially if you can write up something more personalized. Instead of running boring quizzes about company rules, you can prepare material that involves fun and cherished office memories, activities, retreats, or even the fun nicknames (if everyone is okay with it) that your employees might have for each other. This simple effort can go a long way towards breaking down corporate silos and will allow your employees to bond with you on a more human level.
The competitive nature of the games helps as well. People, who might not bother taking a quiz on their own, can give it their all if it means winning against their rival in the other team. Colleagues, who might not have talked more than a few words to each other in the office, can have long and thorough conversations about strategies and tactics to defeat the other team. And when all of this is sprinkled with the light-heartedness and fun of Christmas, it can create deeper bonds within the team. Its psychological impact and benefit can be unbelievably powerful, especially for employees who develop unhealthy mental associations with their work. When they engage in Christmas team-building activities with their colleagues, they are likely to start seeing their work-life in a different, more positive light.
Christmas Team-Building Activities – a Powerful Blend of Work and Fun
The Christmas team-building activities we've created for and on our Multiplayer Team Training Platform aren't directed towards a particular industry, company, or a working situation (work-from-home or on-site); they can be used by a wide range.
Businesses that need to work on Christmas can use these activities for running a fun refresher course on customer engagement or company policies.
They can also use these games to keep employee morale up.
Companies with part of the staff working on Christmas day can leverage these games to connect the whole team so that people who have to work won't feel left alone.
It can be a thoughtful present from the company's management to its employees on Christmas.
These are just some of the examples where Christmas team-building activities can be leveraged to help build or revitalize the Christmas spirit within your team. Games like Snakes and Ladders and Ludo can help you increase communication between members of one team or different teams.
Say you have four different teams of employees working under you, and there is a communication gap between the teams. You can create groups of four, each having one member of the individual teams, and start a Ludo championship (maybe with a small Christmas gift card as a prize). This activity is bound to initiate and establish communication between otherwise non-engaging employee sections.
Conclusion
One of the things we've learned from our experience of running the multiplayer team-building platform is the power of subtlety. Christmas Team-Building Activities can be a potent tool for team building and improving employee engagement, but not if you wield it the wrong way. If you are subtle with your intentions, material, and approach towards these team-building activities, you can increase employee morale and empower the team spirit to powerful proportions.