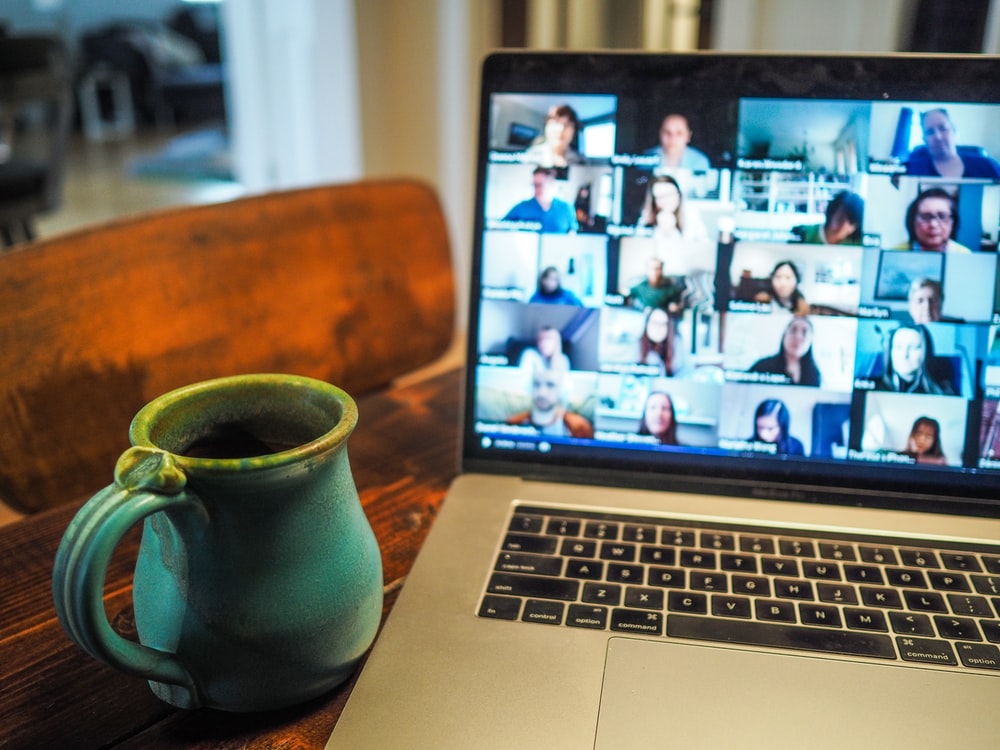 How Gamification Can Boost Engagement during Virtual Events In The Time of COVID-19
[gamipress_social_share title="Share to win Knowledge Points!" twitter="yes" twitter_pattern="{title} on {site_title}" twitter_count_box="vertical" twitter_button_size="medium" facebook="yes" facebook_action="share" facebook_button_layout="button" facebook_button_size="small" linkedin="yes" linkedin_counter="none"]
The outbreak of the novel coronavirus has transformed the way we work. Many companies had to shift their entire workforce to the work-from-home model almost overnight. As many employees continue to work from home, training and conferences have become remote. However, attending virtual meetings and conference calls all day long can make things a bit monotonous for employees.
Let us take a look at the simple scenario of a traditional classroom: teachers provide instructions to students online and ask them for feedback. In a physical environment, there is more opportunity for an interactive and two-way conversation to take place. Teachers can be sure they are able to hold an engagement session with their students and prevent them from zoning out. However, virtual meetings can be more challenging. Instead of having an in-person meeting, learners are facing a screen and it is easy to get bored and distracted.
To address this issue, you can make your virtual conferences and events a two-way experience by incorporating gamification into them.
How Gamification Boosts Engagement
Gamification takes the traditional elements of non-competitive scenarios, applications, and training, and incorporates gaming elements and competition into them. Event organizers have been using gamification strategies to improve attendees' engagement at physical events, but they can also be used to boost interest in virtual events through:
In-Training Gamification: Gaming elements like leaderboard and badges are in high demand in virtual training courses and about 80% of elearners say they would have a better experience if the training or course was game-oriented.
Simulations: Attendees can have a more interactive experience if real-life scenarios are used. Attendees can then think up responses to those scenarios and find out different outcomes. This can guide attendees through a challenging training event through simulation.
Gamification of LMS: Taking your organization's learning management system and gamifying it can offer valuable learning opportunities. For example, employers can create a trainee leaderboard to create a sense of competition in their organizations. Highlighting the top achievers every week can result in an increase in employee motivation.
With gamification elements, users will not just learn to complete their training, but they will also enjoy it.
What About Webinars and Virtual Conferences?
Webinars and virtual conferences mostly consist of traditional lectures and slide presentations. Sometimes, the attendees may be invited to pose a question or discuss their opinion through mic or chat. However, do you know that there are many options to apply game-based learning in virtual events?
Multiplayer Team Training offers wonderful gamification elements to enrich your conference calls. These elements can be plugged into your virtual event easily and can work seamlessly with all the major video conferencing tools.
This way, you can host a virtual conference and gamify it at the same time. The event organizer can create team challenges right during the virtual event and reward the winner or highest achiever with more paid vacations and e-gift cards.
This can also keep teams that are working remotely to stay connected and motivated, and help them feel appreciated during times of pandemic. Hence, it is a win-win situation for all.
Aside from generating engagement for attendees, game-based tools can also:
Improve Sponsor Engagement: If organizations want people to participate in their virtual events, they need to make it worth their while by offering prizes. This is a good reason to involve your sponsors and exhibitors in your prizes.
Virtual events enriched through gaming elements are a great way for sponsors to put their brand and logo on the event or competition but also to donate a branded prize or to provide additional funds, which can be used to buy prize packages for high achievers and winners.
Gamifying your event can also create more marketing and naming opportunities for sponsors.
Using Gamification to Drive Traffic
Event organizers need to promote their events anyhow so it is not a bad idea to enlist their attendees to gamify their promotional efforts. This can work very well on social media platforms. There are plenty of examples of this where you see contests that claim to "tag 10 friends to win" or "share this post to get this prize."
You can use gamification elements to drive up your sales in this way. Encourage attendees to use event-specific hashtags or to submit questions for guest speakers.
If there is an event venue that does not see too much traffic, you can host a trivia or an online scavenger hunt to boost traffic.
Each action may result in a certain number of points and these points will drive your in-event gamification.
When other people see that their friends and acquaintances are participating in something fun and engaging online, they too will want to join. This can help event organizers expand their reach in ways they never could otherwise.
Popular Examples of Virtual Event Gamification
Here are some interesting ways you can add gamification to an otherwise potentially dry virtual event:
Trivia and Puzzles: People love to show off their general knowledge and problem-solving skills. Organizers can develop questions and puzzles based on their industry or based on the virtual event and use a leaderboard to keep score.
Polls: Creating polls can offer event organizers with a ton of valuable information, which they can share with their sponsors to improve products or marketing efforts. Organizers can encourage attendees to take the poll by rewarding points for each one and giving a reward to the person who makes the most points.
Virtual Scavenger Hunt: Scavenger hunts are just as popular in the virtual world as they are in the physical world. If you are hosting a virtual exhibit or trade show floor, you can ask the attendees to find items hidden all through the floor and get points for those.
Bottom Line
Virtual event gamification is one of the easiest ways to ensure your attendees remain engaged. A lot of companies now understand the benefits offered by gamification and spend big money to create gamification elements from scratch. With Multiplayer Team Training platform, you need not spend so much on development cost.
We are a customizable, knowledge-driven game-based system that makes it easy to transform the physical environment into a virtual gamified one. Now, training and learning is no longer forced down the throats of bored attendees; instead, you can replace all your boring virtual event elements with gaming elements, healthy team competition, and a lot of fun.
We can also help you track your employees' and team's performance and progress through our reporting system. If you are interested, visit us at https://multiplayerteamtraining.com/.