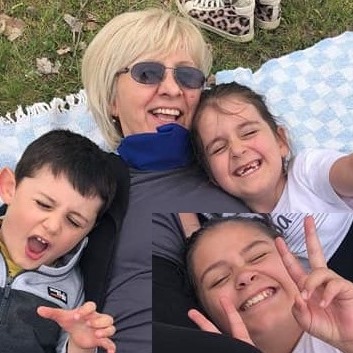 Tanya Ivanova
Tanya Ivanova
An extremely fun and useful platform for fourth graders! We play, learn, and practice at the same time!
In particular, LUDO RACE carries the message "I'm having fun to learn". The Bulgarian children hugged the challenge with both hands. By playing, they built a competitive spirit, acquired, and consolidated knowledge. Every person needs to be part of the competition.
Thank you, friends!
Tanya Ivanova, 146th School "Patriarh Evtimii", Sofia
Изключително забавна и полезна платформа за четвъртокласниците! Играем, учим и преговаряме едновременно!
В частност, LUDO RACE носи посланието "Забавлявам се, за да науча" .Българските деца прегърнаха с двете си ръце предизвикателството. Играейки, изградиха състезателен дух, придобиха и zатвърдиха знания. Важно е човекът да бъде част от състезанието.
Благодарим ви, приятели!
Таня Иванова, 146-то Училище " Патриарх Евтимий" София.